WhiteHouse Creations prides itself in helping small to medium sized businesses onto the web--fast and economically.

WHC creates flawless websites, paying attention to the most minute detail, writing code from scratch for maximum control and flexibility. This attention to details assures our clients and their visitors of a premium product.

WhiteHouse Creations is a full service Website Production firm which specializes in website
design, registration and hosting, "overhauling" existing sites, custom photography and graphics, and multimedia. WHC is also well versed in advertising and marketing.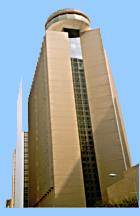 From SW Ohio, the heart of the United States, we have quick access to everywhere and the flexibility to accommodate.
WhiteHouse Creations emphasizes affordable quality.
---
Unique Websites
for business
...by design